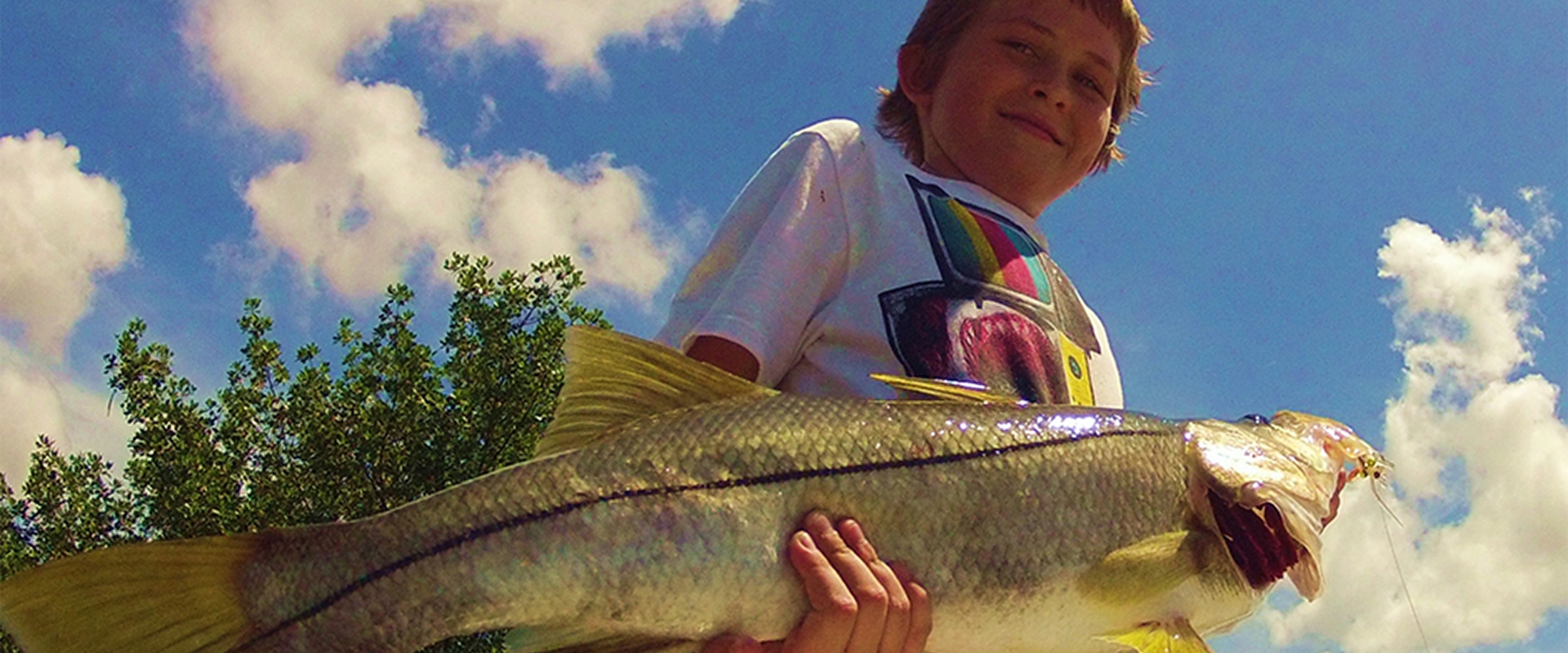 Navigation:
Home
> Florida Fishing Charters - Bonita Springs Fishing
Florida Fishing Charters - Bonita Springs Fishing
A Light Tackle Fishing Experience
In Bonita Springs Snook, Redfish fishing, Captain Steve Nagy has been live bait and light tackle, fishing the Bonita Springs, Estero Bay regions of southwest Florida since 1989. Estero Bay offers boundless opportunities for anglers of every skill level to enjoy light tackle inshore fishing. So whether your a beginning angler or a seasoned veteran Bonita Springs Fishing will make your trip a memorable experience.
We supply everything you will need to fish. Captain Steve fish's with only the finest light tackle. Okuma reels loaded with new Power Pro line mounted on G Loomis fishing rods. Snook, Redfish and Trout are very leery and the proper rigging will surely help in a successful fishing trip. If you wish to fish favorite tackle, by all means bring it along. Captain Steve will help you rig it. Just take a little time before hand and spool your reel up with some new line.

Year round resident populations of Snook, Redfish, Trout and Shark inhabit the Mangrove Islands, Grass Flats and Estuaries of Estero Bay. Fishing bonita springs and estero bay for snook,redfish and shark. Estero Bay is also a nursery to numerous species of other inshore and offshore fish. Though we target Snook, Redfish, Trout and Shark, you can also expect many migrating species such as Jack, Tarpon, Barracuda and more to make their way through the channels and passes of Estero Bay.

Fishing dates fill up quickly. Don't wait till the last minute. Be sure to call me to book your dates as far in as advance as possible. It is very common to have dates booked several weeks or months ahead. Please give me a call or email me so we can discuss available dates, and fishing action.

Our rates are the total cost of the charter, based on 2 or 3 anglers, not per person and includes fishing license, all fishing tackle, and all boat expenses. If you want to bring a lunch and soft drinks, a cooler and ice are available.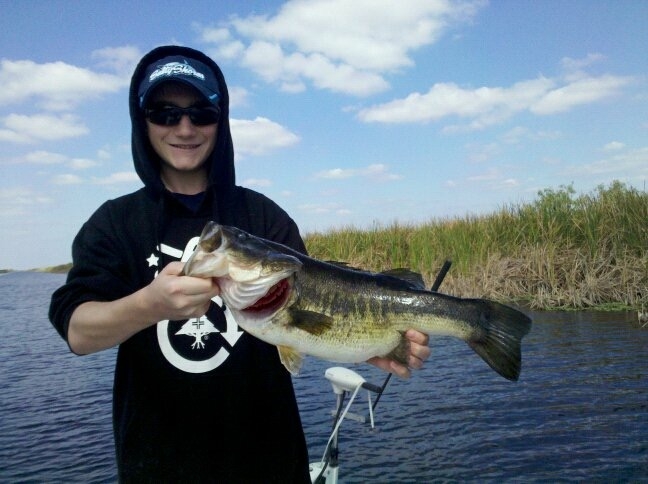 Bass Fishing Trips
We are now offering limited Bass Fishing Trips to local canal systems. These are fresh water trips so you will be required to purchase a fresh water fishing license before your trip. We will fish with artificial and live Shiners when available. Fall and Winter are great times to do some Florida Bass Fishing!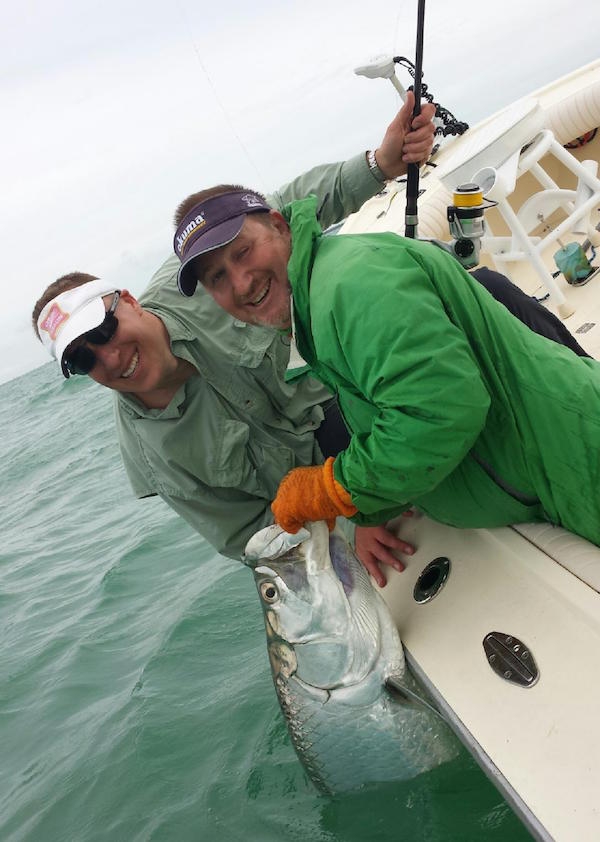 Florida Keys Tarpon Trips in May
Tarpon fishing in the Florida Keys in the month of May is some of the best fishing Florida has to offer. The scenery, weather and fishing is incredible. Once you make a trip to the Keys you will want to come year after year. The trips are full day charters which are eight hours. We recommend booking them 2 months in advance so you can choose the best tides dates available. Bring your A Game for these trips, the Tarpon are hungry, strong and good at winning. This is fishing you will never forget.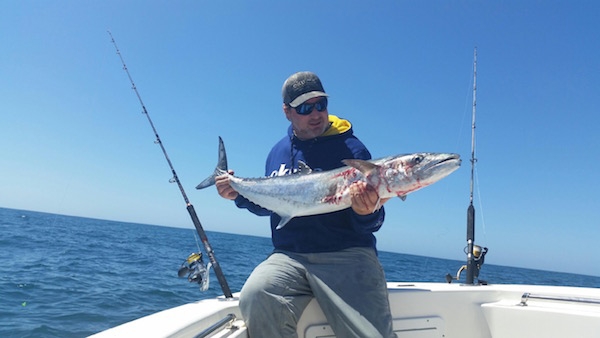 Reef Fishing
Reef fishing is a great way to introduce kids to fishing. There is always something biting on the reefs. You never know what you'll catch, Grouper, Snapper, Cobia, Sheepshead, mackerel and Sharks. A great way to spend the day for all skill levels. You may even see a Sea turtle or a big Spotted Lepperd Ray leaping out of the water.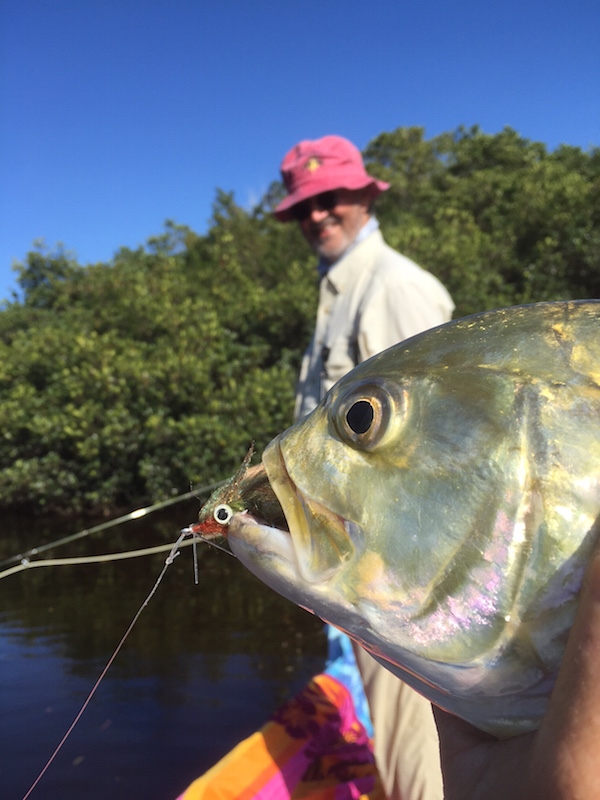 Fly Fishing
We offer Fly Fishing Trips for parties of 1 and 2 Anglers per boat. This is the most stealthy approach. As I push pole you along Mangrove shorelines sight fishing for Snook and Redfish. We also Fly fish for Tarpon during the spring migration on the beaches. This is not stream fishing for brook Trout, this is Big Game Fly fishing!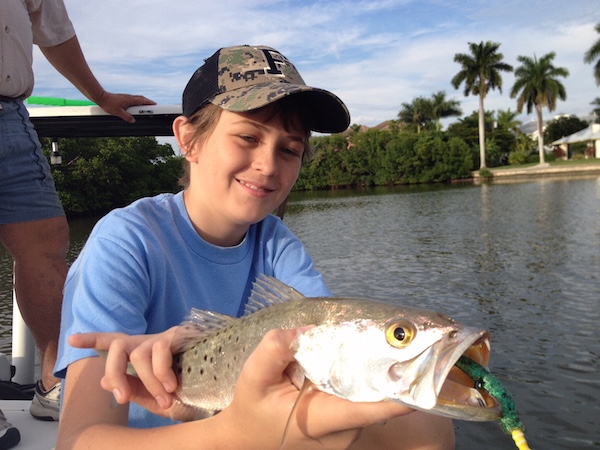 Live Bait & Artificial
Live Bait is the best way to catch a bunch of fish and will increase your odds of catching quality fish. When Pilchards and Thredfin Herring are available I will cast net them my self and when there not I will have Live Shrimp and fresh Cut Bait on board.
Artificial, If you like to fish Artificial, We do that too! Casting to Mangrove shorelines and on Grass Flats for Snook, Redfish, Jack Cravale is very exciting!