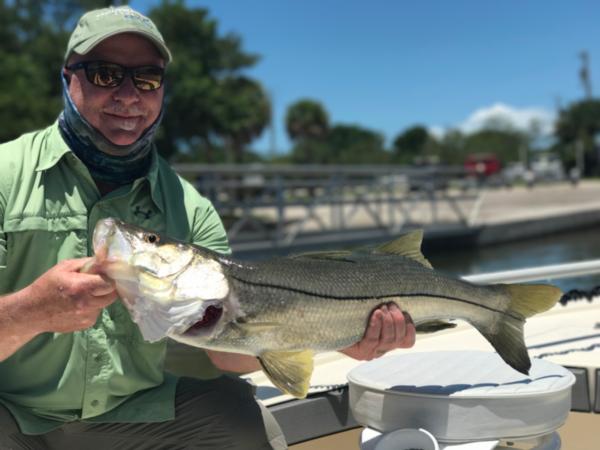 Snook are gearing up for mating season and moving out into the passes and onto the beaches. You can sight fish for them using live shrimp with a split shot and cast in front of cruising fish, you can also use small with Bucktail Jig or a Savage Gear 6" line through Trout in Mullet color.
Trout should be in the deep cuts and in channels near passes. I have been doing well over grass flats in Pine Island. I like to drift over the grass flats casting a Savage Gear TPE Shrimp Glow color 3' under a STX Ultimate Cork, once I hook up on a fish, I will Power Pole down and fish that spot til the bite stops then I will Power Pole up and continue drifting.
Tarpon schools have been along Fort Myers Beach and Sanibel Island. Cruise along the beaches slow looking for rolling fish, once you find a school drive a wide circle in front of them so that they will swim toward you. Cast live threadfin hearing or an 8-10" Savage Gear Mullet Pattern Line through Trout at them.
Posted in: Uncategorized