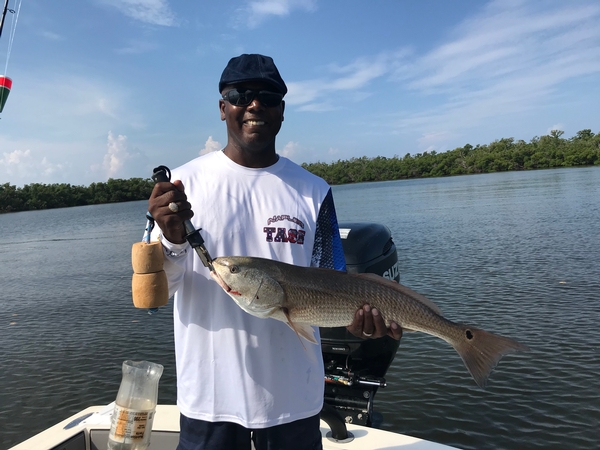 Fall is here, you can feel it with the dryer air and drop in temperature. The water temperature will follow as well bringing bait schools in from offshore all along our beaches and hungry fish will be on the feed.
October is one of my favorite months of the year. Seems like every species of fish are trying to fatten up before winter comes. You can find Spanish Macks, King Macks, Sharks and Tarpon all feeding along Southwest Florida's Gulf Beaches. Soon the stone crab traps will dot the Gulf Waters bringing in the Triple Tail and Cobia.
Snook will stage up in the bays along mangrove shorelines and oyster bars.
Redfish will be schooled up on grass flats, oyster bars and some smaller pods of Reds will be under the deep mangroves.
Offshore Snapper bite will be hot and it won't be long before the Sheepshead start to show up on reefs and under docks.
Don't delay! Book a trip today and enjoy some of the best fishing Florida has to offer.
Posted in: News