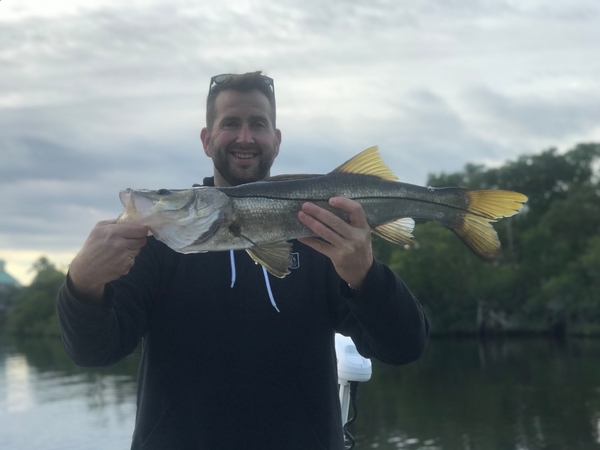 Inshore fishing has been good this past week. Sheepshead have been the hot bite, look for them on the bridges and docks. Shrimp on a 1/4-3/8 jig head will get the job done but if you can get some fiddler crabs that would be even better.
Trout have been good on the grass flats, I like to cover lots of ground when fishing for trout by drifting over the grass flats and using a popping cork with a 1/4 jig head and a Edge Hybrid Flurry in bright colors.
Offshore on the reefs a few guides have been catching Permit and Snook, they have been schooled up over wrecks. Use a free lined live crab for the Permit.
When fishing for Snook use live pilchards or try casting a Spooltech lure.