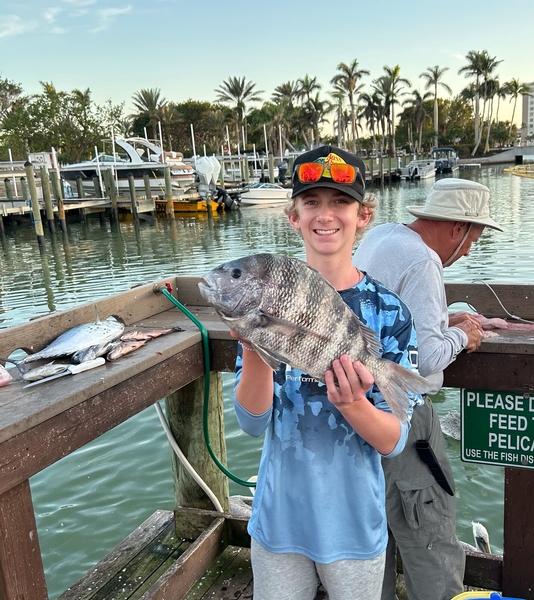 Lots of changes since hurricane Ian. Southwest is on the rebound and we are out fishing and catching some really nice fish. It is a good time to get out on the water as there are less boats and less pressure on the fish.
We have been catching Spanish Mackerl and Bonita along the beaches. The Reef fishing has been good as well and we are catching a mixed bag of Sheepshead, Snapper, Cobia and Goliath Grouper. Inshore the Spotted Sea Trout has been really good on shrimp. We have been catching a few nice Snook and getting lots of Sheepshead on the docks.
The weather has been beautiful, and it is a great time of year to get out on the boat and do some fishing and enjoy the beautiful scenery.