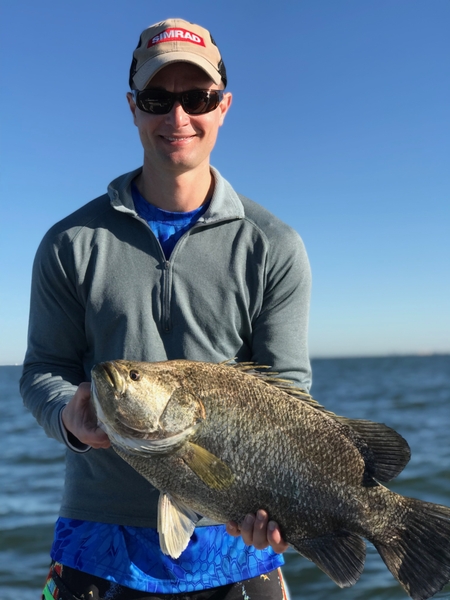 Bite has been good offshore and inshore. Let's start with the inshore fishing. We have been on a good Trout bite, with plenty of fish in the 15-24" range. Look for fish over grass flats in 3-4' of water. Use a popping cork with a 1/4 ounce jig head and a 3" Hybrid Flurry, you can also use a live shrimp under a popping cork. Snook are in the bay on mangrove islands. Use top water plug early morning, like a Savage Gear Top Prey. Live pilchards free lined work good too. There has also been lots of Jack Cravellels mixed in the same spots as the Snook.
Offshore we have been on a good Tripletail bite recently with lots if shorts and a few good ones with one stud! Look for fish along the swim buoys. Use live pilchards on a Mustad 2/0 live bait hook. Cobia and Sharks have been on the reefs. We have caught several the past week or so. Big Thredfin have been the trick.
December is a great time of year in Florida to get out and do some fishing offshore or inshore. Book your upcoming trip soon as dates are already filling up.
Posted in: News