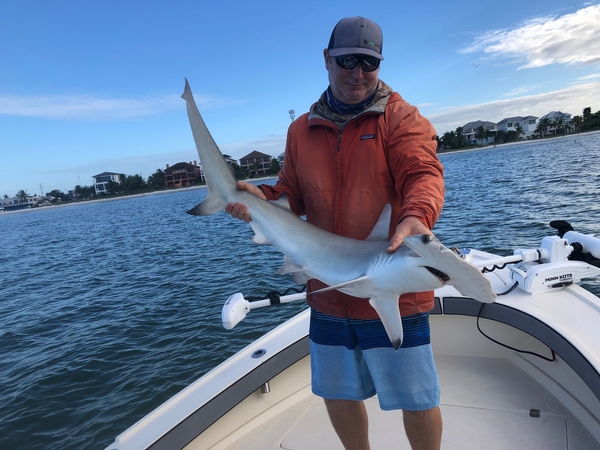 Lots of fish along the North Naples beach, Spanish Mackerel, Bonita and Sharks also some Tarpon mixed in. You can troll spoons or anchor up and free line Pilchards. On the local reefs the Snapper bite continues to be good. Hard to beat a live shrimp on a 1/4 ounce jig head on the bottom. Cobia have showed up on the reef, a live Pinfish pitched in front of it's nose will get his attention. The Tripletail will start to show up as the weather cools, a shrimp free lined is your best bet.
This is a great time of year to fish as temperatures cool down and there are opportunities to fish for some different species while enjoying the beautiful scenery of Southwest Florida.
Book a trip with your favorite guide and enjoy the great outdoors!